Hibiscus Flakes & Powder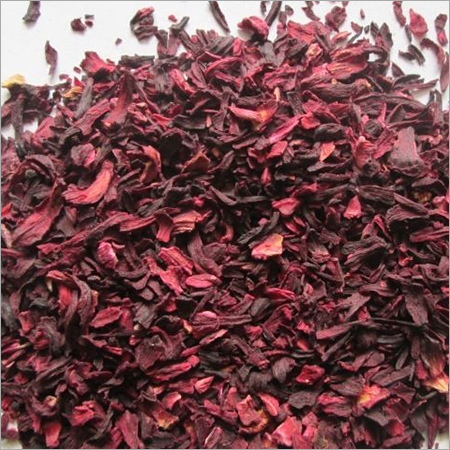 Hibiscus Flakes & Powder
Price And Quantity
Product Specifications
Product Description
Description
Our dried Hibiscus Flakes are 100% Pure & Natural, processed with this unique Advanced Low Temperature Cold Drying Technology (LTCD) which incorporates stringent process of drying in a sterilized closed room at low temperature which ensures that the Hibiscus powder or flakes retains the same color ,flavor, aroma, medicinal values as the sun dried Hibiscus, but has an extended shelf life

Hibsicus also known as the lipstick flower, Jasud, Java or Odhul is very useful in cosmetics, herbal home remedies as well as food preparations. Aumfresh's Hibsicus Flakes and powder is easy to use as shown below
GRAM

PRICE
(In Indian Rupee)

PACKING

CATEGORY

QUANTITY

1 kg

2000

Large Box

Powder



Instructions For Online Shopping

To add item in to the cart, Please check the checkbox.

If you did not check the checkbox, Item will not be added to the cart.

Once you have select the items, please click the "ADD TO CART" button.

Maximum total cart weight is 50 KG.
Uses
Hibiscus or dried Jasud in powder or flakes form can be used to prepare teas which act as an antiseptic, astringent, demulcent, digestive, diuretic, emollient, purgative, refrigerant, resolvent, sedative, stomachic, and tonic.

Dried Shoeflower, Jasud, or Hibiscus flakes or powder is a natural and safe aphrodisiac. The flakes can be used for garnishing salads, topping desserts like icecream, and can even be used as food colour.

It is a folk remedy for abscesses, bilious conditions, cancer, cough, debility, dyspepsia, dysuria, fever, hangover, heart ailments, hypertension, neurosis, scurvy, and strangury.

Hibiscus flowers are useful in vitiated conditions of Kapha and Pitta, inflammations, dysentery, cardiac debility, seminal weakness, skin disease, diabetes, leprosy. Because of its wonderful effect on the skin, hibiscus also helps treat psoriasis and leprosy naturally by reducing inflammation and irritation of the skin when used as pastes or Poultices

Hibiscus is also known as the Botox Plant because it can be used in powder form to make face packs, moisturizers and other remedies to firm up and brighten skin naturally at home.
Specifications Synonyms:

English : Shoe Flower, rosemallow

sanskrit : Japa, Ondrapuspi

Hindi : Jasum, Jasud, Java, Odhul

family : Malvaceae



Packaging Details
Container

Glass bottles

Small box

Large box

Industrial boxes of 2 x 10 kgs. In a poly linear bags duly packed in 7 ply corrugated cartons

Bag Markings

Hibiscus-cold- dried, product code, weight in kgs.
Trade Information
Packed in polylaminted Aluminium foil bags of 5 kg each.

Asia Australia Central America North America South America Eastern Europe Western Europe Middle East Africa
Chandigarh Arunachal Pradesh Himachal Pradesh Daman and Diu Pondicherry Andaman and Nicobar Islands Uttar Pradesh Maharashtra Karnataka East India Rajasthan Dadra and Nagar Haveli Nagaland West Bengal Chhattisgarh Tripura Uttarakhand Jharkhand Delhi Haryana West India Lakshadweep Jammu and Kashmir Assam Tamil Nadu Sikkim North India Bihar Punjab Manipur South India Odisha Gujarat Kerala Goa Central India Mizoram Meghalaya Madhya Pradesh Telangana Andhra Pradesh All India

ISO 22000, FSSAI, HALAL